Minneapolis – (August 28, 2019) – PURIS, the largest North American producer of pea protein, has received an additional $75 million investment from Cargill. The investment grants PURIS the ability to support and partner with more farmers in the Midwest and more than double its procurement of dry yellow field pea acres to supply their existing 200,000-square-foot facility in Dawson, MN. This investment will ensure PURIS can expand their network of non-GMO and organic producers to keep up with the ever-increasing demand for pea protein isolate, pea starches, and pea fibers are all available as grown and manufactured in the USA.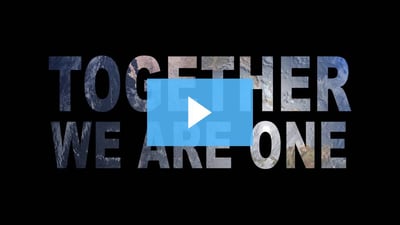 "The additional investment from our Cargill partners will allow us to increase production of our PURIS pea protein isolate in the Midwest. As a result, a large increase in yellow field pea contract production acres will be key for PURIS' supply chain. PURIS is excited to be able to expand relationships with Midwest producers to create a sustainable food future," said Jordan Atchison, PURIS Grains President.
Consumers continue to fuel demand for alternative proteins to meet their individual nutritional needs. Food and beverage manufacturers are turning to pea protein for its functional and nutritional attributes. This level of growth in the pea protein industry opens doors for more growers to help meet increasing demand for pea protein among PURIS' customers. PURIS pea protein is renowned for its clean flavor, while being produced by non-GMO and organic producers in the USA and manufactured in the Midwest.
"PURIS was founded on the development of proprietary non-GMO seed with the idea that some day plant-based proteins would play a large role in feeding millions of people. That someday is here. PURIS offers producers the ability to participate in a value-added, closed-loop system, while providing the market for ingredient manufacturing in the Midwest," said Atchison.
Beginning with its own proprietary non-GMO pea seed, PURIS utilizes its network of hundreds of USA farmers to produce the peas. Not only does this provide economic benefit to the farmers but also helps regenerate the soil. Crops that follow peas receive the benefit of additional nitrogen added to the soil resulting in increased yields and decreased inputs costs. It's as good for the bottom line as it is the land. The peas grown for PURIS eventually become the only pea protein available to be produced and manufactured wholly in the United States and supply customers across North America.
"The development of proprietary seed stock and partnering with Midwest producers is key to producing PURIS' industry-leading pea protein isolate. PURIS' priority is to continue focusing on developing higher yielding pea varieties with improved agronomic attributes that will offer Growers, Food Makers, and Eaters the benefits of the PURIS system," said Atchison.
PURIS will now own and operate three facilities in North America solely focused on pea protein production. These facilities are located in Turtle Lake, Wisconsin; Oskaloosa, Iowa; and Dawson, Minnesota. With engineering complete on the Dawson facility, construction to retrofit the facility for pea protein isolate production will start immediately, with an anticipated operational start date of late 2020 and a projected capacity of over 400 million pounds of peas.
Cargill announced its joint venture with PURIS in January 2018, with an initial investment of $25 million that was used to add substantial capacity to the Turtle Lake, Wisconsin facility.
Contact
Jordan Atchison, jatchison@purisfoods.com, 507.263.3779
BECOME A PURIS GROWER