Transition and Trust. In a globalized food industry where imported ingredients can arrive with an organic seal but dubious credentials, transparency counts. We believe people deserve to know everything.
Certified organic food is a rapidly growing share of all food consumed in the United States — five percent of total sales in 2017. Yet the United States lags far behind in organic production, with less than one percent of farmland dedicated to organic growing. With only 4.1 million acres farmed organically in 2016, the transition to organic farming isn't moving fast enough to catch up with consumer tastes and behavior.
Bridging supply to demand
This presents a huge opportunity for conventional farmers looking to make the organic leap. The bottom line is compelling: in some cases, organic crops can realize double the return for farmers compared to conventional crops. PURIS is there to make the transition easier. We supply farmers with the seed and support to grow successful non-GMO crops, establish clean practices, and navigate the certification process to become an organic farmer.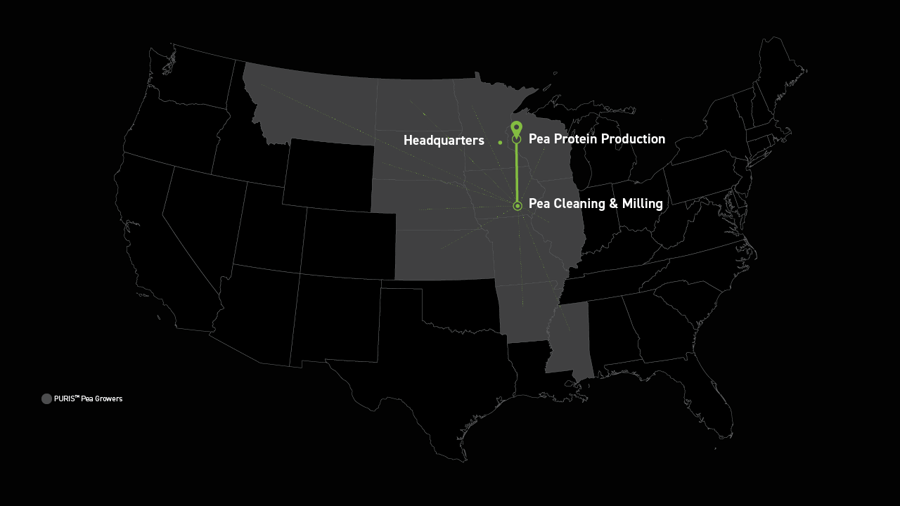 Consumer packaged goods companies are driving the change as well, in part by buying and selling foods made with "Certified Transitional crops." These are foods grown on land that's been in transition toward organic certification for fewer than three years. It's a step in the right direction, but still not enough to meet the demand for U.S.-grown organic food.
Imports covering the gap
So where does all the organic food Americans eat come from? Annually, the U.S. imports $1.7 billion in "organic" ingredients for food products. That makes sense for foods that can't easily be grown in our climate, such as tropical fruits. Yet the U.S. also runs a trade deficit for organic crops that are ideal for our climate, such as soybeans and corn. The U.S. imports over $240 million "organic" soybeans each year from India, Ukraine, China and elsewhere — priced far below what U.S. organic farmers can offer. But can imported organic foods be trusted?
The rise of food fraud
In 2017, the Washington Post reported that 36 million pounds of soybeans and corn from Ukraine labeled "organic" were actually conventional. These products made it all the way into the U.S. food system and were consumed by Americans.
Economic food fraud, in the form of counterfeit organics, represents a dollar markup from conventional foods of over $4 million. If the integrity of imported organic products is not controlled and real organic foods have to compete with fake, U.S.-grown organic crops can't be viable.
There is momentum within the U.S. Government to crack down on fake organics. As consumers become better educated about organic fraud, the USDA Certified Organic seal and "Grown & Made in the USA" labeling will grow in importance.
This is where PURIS integrity really counts. Our ingredient production begins with natural non-GMO breeding, continues with a network of U.S. growers, and carries all the way through to processing in U.S. facilities free of contamination.
Our standards are even more stringent than what's required for U.S. organic certification. Why? Because we believe people deserve to know everything. By leaving nothing to chance, we're restoring trust to our food system from the seed to the shelf.